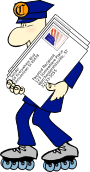 Email Notification Service
Did you know that the library can send you email when something comes in on reserve for you, or when something you have checked out is overdue to come back? All we need is your email address. Stop by the main desk and sign up for our email notification service.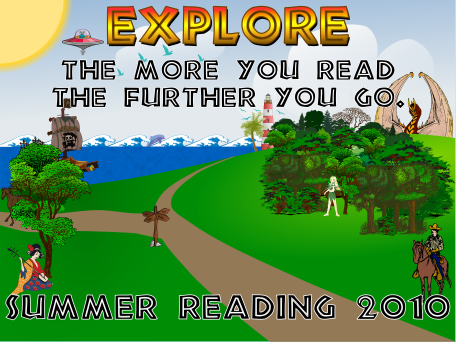 Explore: Summer Reading 2010
Explore: The More You Read, the Further You Go, at Galion Public Library. The summer reading program is underway! Sign up, read books, and watch the library news for special programs.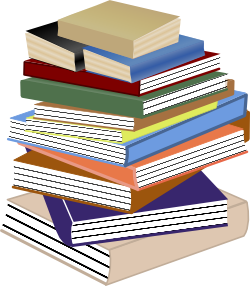 Used Book Sale
The Friends of the Library will be holding their spring Used Book Sale.
Sat, May 29th, 9-Noon
,
Thu, May 27th, 9-8pm
, and
Fri, May 28th, 9-5pm
.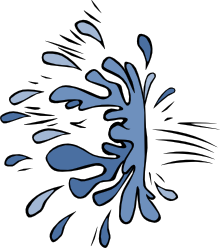 Make a Splash: Summer Reading Club
The 2010 Summer Reading Club is open to young people in preschool through grade six. Join us for reading, programs, prizes, and story times. Registration starts
June 1st
. Stop by the library and pick up your Summer Reading Log and
Make a Splash
book bag. Check out books to read at home, and use the reading log to keep track of either the time spent reading, or the number of books you read. The book and magazines you check for the program should be from a reading level appropriate to you.
Prizes this year include a Make a Splash tatoo, a bug-eyed frog, a flying disk, a squirter fish, a plush racoon, plus extra activities and prizes for those who really dive in. The more you read, the more you win!

Preschool Story Time: Catch the Reading Wave
GPL offers two preschool storytime sessions each week to fit your family's needs. Join Ms. Andee Tuesday nights at 6:30 for the family-style story time: stories, crafts, songs, and rhymes designed for preschoolers, parents, and older siblings to enjoy together. On Wednesday mornings at 10:30, the Toddler Storytime focuses on stories, crafts, and activities for the younger set. All preschoolers are welcome.

Make a Splash Day
Join us on the lawn for games, crafts, refreshments, and fun! Kids may get a little wet, so please bring a towel.
Wed, Jun 9th, 1-3pm,
Wed, Jul 21st, 1-3pm
Music for the Whole Family
Chip Richter, singer and songwriter, will be here to perform for our Summer Reading audience.
Wed, Jun 16th at 1pm
and
Wed, Jun 16th at 7pm
.
Great Big Faces at the Library
Paul Merklein draws Great Big Faces from literature, media, and the audience!
Wed, Jun 23rd at 7pm
and
Wed, Jun 23rd at 1pm
.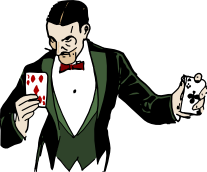 Magic Show
Magician Jason Abbott will present illusions to mystify you!
Wed, Jun 30th at 1pm
and
Wed, Jun 30th at 7pm
.

Splash Into Reading Magic Show
Splash into Reading with magical storyteller
Lifeguard
Tess Shimko and meet Splish, a Splash with amnesia. Through using their imaginations, activated by books from the library, Tess and the audience will help Splish remember what kind of Splash he is. Magical silliness, puppet fun, and audience members starring in the show will delight children of all ages. There is no charge for this program, and registration is not required: just come.
Thu, Jul 1st at 1:30pm,
Thu, Jul 1st at 7pm,
Wed, Jul 7th at 1:30pm
Wed, Jul 7th at 7pm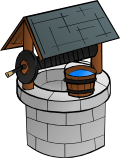 Papa Dieux's Well
World of Differences Theater will present a Haitian folktale. Audience members will learn about Haiti and become a part of the show!
Wed, Jul 14th at 1:30pm
and
Wed, Jul 14th at 7pm
.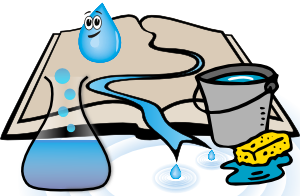 Water Works
It's wet. It's wild. It's the Water Works! We'll have crafts, science experiments, books, and activities
drenched
in fun, six Monday afternoons this summer, for kids in grades 3-6. Sign up for one session, or for all of them! Registration starts June 1
st
.
Mon, Jun 14th, 4-5:30pm
Mon, Jun 21st, 4-5:30pm
Mon, Jun 28th, 4-5:30pm
Mon, Jul 12th, 4-5:30pm
Mon, Jul 19th, 4-5:30pm
Mon, Jul 26th, 4-5:30pm

Board Game Nights
Bring your friends and favorite board game, card game, or handheld game system. We'll provide chess sets, a few board games, and refreshments. No registration is required for these; you can just show up.
Thu, Jun 3rd, 6:30-8:15pm
Thu, Jul 8th, 6:30-8:15pm
Thu, Jul 22nd, 6:30-8:15pm
Thu, Aug 5th, 6:30-8:15pm
Thu, Aug 19th, 6:30-8:15pm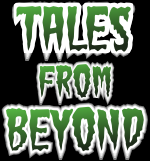 Tales from Beyond: a Personal Experience in the Strange and Unusual
Jim Kleefeld will present strange artifacts: old letters, a voodoo doll, shrunken heads, and photographs of passengers of the Titanic. Learn about mentalist powers and hear stories of unbelievable events. Part pseudo-psychometry, part mystic mentalism, part bizarre storytelling, and part just plain all-out creepy fun, Tales from Beyond is an exciting trip into the unknown. Registration is required.
Thu, Jun 10th at 6:30pm
.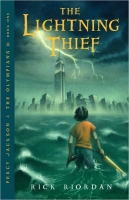 Night of the Olympians, Games and Trivia
Peter Jackson is not your average teen. His mother is human, and his father is Poseidon. Monsters and demons of all sorts are out to get him. Fans of Rick Riordan's book series or the popular movie The Lightning Thief should join us for trivia and games of Olympic proportions. Registration is required.
Thu, Jun 24th, 6:30-8:15pm
.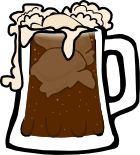 Hot and Cold Crafts
If you can't go to the beach this summer, we'll bring the beach to you! Drop in to the library and make a bottle filled with colored sand. Cool off with a root beer float while making snow globes, marbelized stationery, and sand collages. If the weather is good, we may even have crafts on the lawn. Registration is required.
Thu, Jul 15th, 6:30-8:15pm
.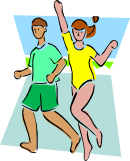 Summer Reading Grand Finale
All teens who register for summer reading and turn in tickets for at least two books are invited to a
pool party
at Heise Park pool. Join us for swimming, refreshments, and activities. Details will be available when you sign up. (In case of bad weather, the party will be moved to the library.) Registration is required.
Sat, Aug 7th, 5-7pm
.
Make Waves: Summer Reading 2010
Teens going into grades 7-12, sign up starting June 1
st
and start reading materials from the library. For each item you read, fill out a rating form, which goes into our weekly prize drawing. Two lucky readers will win $10 gift certificates to cool places like Wendy's, Barnes & Noble, Kohl's, Best Buy, Bath & Body, Family Video, and more. All entries from the summer also go into the Grand Prize Drawing for a $50 Barnes & Noble gift certificate and other prizes. Also, teens who come to our summer programs will be able to enter Bonus Tickets in the weekly drawings.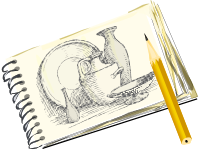 Drawing Course
Join us for this six-week course in drawing. Bring a sketch pad and pencils with you. We'll meet in the Community Room each week (except the week of July 4
th
). Registration is required: sign up at the main desk.
Mon, Jun 7th, 6-7:30pm
Mon, Jun 14th, 6-7:30pm
Mon, Jun 21st, 6-7:30pm
Mon, Jun 28th, 6-7:30pm
Mon, Jul 12th, 6-7:30pm
Mon, Jul 19th, 6-7:30pm
Pool Party
Stop by the Children's Room for details.
Sat, Jul 31st, 5-7pm
.

Ed Piatt and his Bass Ukulele
Enjoy the song stylings of Ed Piatt, as he performs 40s, 50s, and 60s music on his bass ukulele for us in the Community Room.
Wed, Jul 21st, 6-7:30pm
.
Ballroom Dancing Class
Watch this space for more information.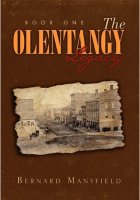 Book Signing
Dr. Mansfield will be here to sign copies of his self-published book, Olentangy Legacy.
Closing @ 5pm
The library will close early on the evening before the holiday.
Wed, Nov 24th at 5pm,
Fri, Dec 31st at 5pm,
Closed
The library will be closed for the holiday.
Mon, May 31st,
Mon, Jul 5th,
Mon, Sep 6th,
Thu, Nov 25th,
Fri, Nov 26th,
Fri, Dec 24th,
Sat, Dec 25th,
Sat, Jan 1st,
Board of Trustees
The board meets at the library at 4pm on the third Monday of each month.