First Thursday Book Discussion Group
Our
first-Thursday book discussion group
is starting back up for the fall. Each month we all read the same book then come together to discuss it. Join us here at the library in the community room. Thanks to Sue McFarland and the
Friends
for supplying snacks. For more information, see Cyndi.
Thu, Mar 4th at 6:30pm,
Thu, Apr 1st at 6:30pm,
Thu, May 6th at 6:30pm,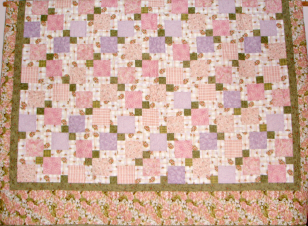 Mother's Day Quilt Raffle
The
Friends of the Library
will be raffling off a lovely pastel queen-sized quilt for Mother's Day. The quilt is on display at the library, near the main desk. Tickets are on sale now: $1 each, or 6 for $5.

Anime Club
Are you into anime and manga? Join us for films, speakers, food, and cosplay. No registration required, just show up.
Mon, Mar 1st, 6:30-8:15pm
Mon, Apr 5th, 6:30-8:15pm
Mon, May 3rd, 6:30-8:15pm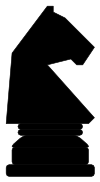 2010 Chess Club
The ultimate old-school wargame is coming to a library near you. Teens in grades 7-12, join us in the community room. Chess sets and refreshments will be provided. Chess nights are one of our longest-running and most popular teen programs. Come in for a lesson or to test your strategies against new opponents. Registration is not required: you can just show up.
Thu, Mar 4th, 6-8:15pm
Thu, Mar 18th, 6-8:15pm
Thu, Apr 1st, 6-8:15pm
Thu, Apr 15th, 6-8:15pm
Thu, May 6th, 6-8:15pm
Thu, May 20th, 6-8:15pm
Informal Book Chat
Join us in the Community Room to discuss whatever books you are reading or have enjoyed lately.
Board of Trustees
The board meets at the library at 4pm on the third Monday of each month.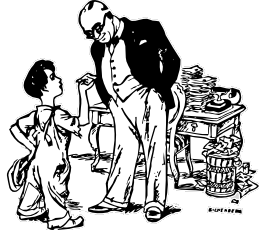 2010 Census
The census folks will be using our Community Room as a
question and answer site
for about a month starting March 19
th
. We also have census forms. If you have not received your form in the mail or on your front door by the first of April, you can pick one up at the library any time. A full list of the dates when the census volunteers will be here is available at the main desk. Appointments are not required: they'll be taking walk-ins whenever they are here. Stop by the desk if you need a list of the dates.
Association Meeting
Members of the Galion Public Library Association will gather at the library for the annual meeting. If you would like to join the Association, please contact the Director.
Mon, Apr 12th at 7pm
.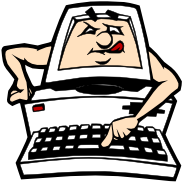 Basic Computer Classes
Does the computer mystify you? Need a course in the basics to get you started? You may be in luck: we've
scheduled some introductory classes
. Classes on the docket for this season cover browsing the internet, typing up stuff to print out, managing tasks and windows in Microsoft Windows, and the very basics of image and photo editing. Each course is a single self-contained session, two or two and a half hours in length, and it doesn't matter what order you take them in. Classes are $2 per person per class, due when you sign up. You can sign up at the main desk at any time, until they fill up.
Irish Step Dancing
Galion's own Irish Step Dancing Group, Carol's Dance Factory, will be in the community room to help you celebrate St. Patrick's Day.
Mon, Mar 15th, 7-8pm
.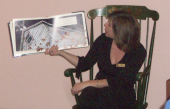 Toddler Story Time
Each Wednesday at 10:30am we have a story time for young children. Join us for winter fun with snowy days and cookies!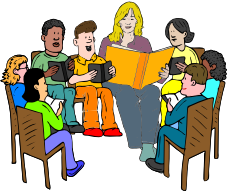 Family Story Time
Parents, bring your young children with you to the library on Tuesdays at 6:30pm for stories, crafts, and family fun together. Family Story Time is designed for family interaction, so the craft is more advanced than what we do in the Toddler Story Time.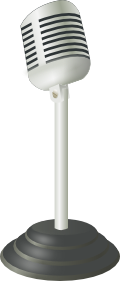 Poetry Cafe
Remember Brad Williams (from Faces Made for Radio) who had so much fun at our Poetry Night last year? Well, he's coming back, and this time he's bringing friends. Bring in your original poetry to read aloud in a relaxing, coffeehouse atmosphere. Those who want to read a favorite poem written by someone else are also welcome. We'll have a
Stump the Musician
challenge, and door prizes will be awarded. Refreshments will be served. There is no cost for this program, but registration is required.
Thu, Apr 15th, 6:30-8:15pm
.
Peeps Mania
Teens in grades 7-12 will do all sorts of things with marshmallow bunnies. Recipes, crafts, painting,
science experiments
, games, and maybe even a snack... all with Peeps. Don't miss it. There is no cost for this program, but registration is required.
Mon, Mar 22nd, 6:30-8pm
.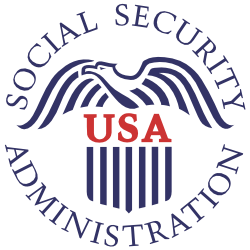 Social Security program
The SSA will be here again, to talk about retirement and how it can affect what Social Security benefits you are eligible to receive. What happens to your benefits if you take early retirement? What if you cash in your retirement? What happens if you change retirement plans? What is a
windfall
, and how does it affect your benefits? Does retirement savings affect your benefits if you are declared disabled? Find out about these questions and more. Registration is required: sign up at the main desk.
Wed, Apr 28th, 1-2:30pm
.

Meteors
Dan Everly, a local astronomy expert, will share with us some of the effects meteors can have on Earth. Sign up at the main desk.
Wed, Apr 21st, 6-7:30pm
.
Poetry Presentation
Poet Mark Hurstman will discuss some of his work, and the pros and cons of getting your poetry published. Sign up at the main desk.
Wed, Apr 7th, 6-7:30pm
.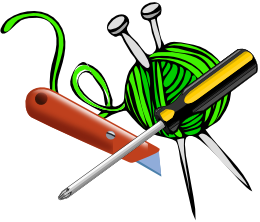 Creative Crafters
The Creative Crafters group will be meeting to work on more Croknitting and other projects, Wednesday nights at 6 from January through March, plus four days this spring. These crafts are for men and women who relish new activities. These are not children's crafts but useful items for your home and garden. We're expanding into a wider variety of projects now and will be doing a wooden birdhouse and a faux stained glass project in April and May. Each project will have a small fee to cover the cost of materials. Attendance is limited, so sign up in advance at the main desk.
Check the calendar
for specific dates. Contact Becki if you have any questions.
Job Opening for Children's Room Assistant
We are looking for someone with two years of applicable college education or library work experience to work 15-20 hours per week in the children's room.
Applicant should be able to work days, evenings, and weekends as required.
Knowledge and Skill abilities:
Must be able to meet and deal with people effectively and work well with children.
A basic (layman's) knowledge of children's literature is preferred.
Must be able to work well with the public.
Must perform in a professional manner at all times.
Must be able to perform basic clerical and computer tasks.
Must be able to work as part of a team.
Must possess excellent telephone skills.
Must be able to move items and materials approximately 40 lbs. in weight.
Valid driver's license preferred.
Duties and Responsibilities:
Provides readers' advisory services for patrons, primarily children and parents.
Plans, promotes, and supervises monthly programs for grade-school-age children, and will assist with other programs as needed.
Assists the Children's Librarian with materials and selection or weeding of the collection.
Performs desk duty operations including reference assistance, catalog instruction, location of materials, and instruction in the use of reference materials and the library classification system.
Checks in and checks out materials to patrons using the library automated system.
Assists with materials selection for teachers; prepares collections for teacher loan packets.
Assists in the Ohio Room with genealogy and local history inquiries.
May serve in any area of the library at the request of immediate supervisor and/or director.
Attends conferences and workshops relevant to designated work.
Performs other duties as required.
Applications will be accepted from April 6th through April 16th.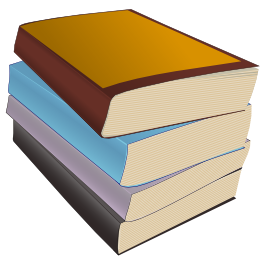 Wanted: Books
The
Friends of the Library
are collecting used books in good condition for the used book sale. There is a particular need this year for more mass-market paperbacks. If you have books sitting around the house that you no longer want yourself, but they're still in good condition, please consider donating them, so that someone else can enjoy them. You can drop them off any time the library is open.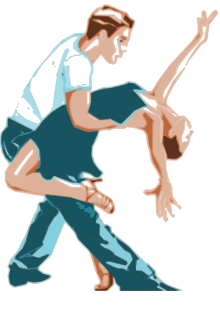 Ticket Raffle for Puttin' on the Ritz
The Galion Public Library is raffling off
2 tickets
to Puttin' on the Ritz: A Century of Dance, at the Mansfield Renaissance Theatre (May 22
nd
). The Mansfield Symphony will be joined by Neos Dance Theatre for this tribute to the greatest dance styles of the twentieth century. From the saucy Charleston to the glamour of Fred Astaire and Ginger Rogers; from the swinging Jitterbug to disco-mania; featuring the music of George Gershwin, Irving Berlin, and Cole Porter; it's a high-stepping, nostalgic treat for the entire family. Tickets to the event are valued at $34.50 each, but we've managed to acquire two of them (graciously donated by Terry & Janet Snyder). Raffle tickets are $1 each or 6 for $5.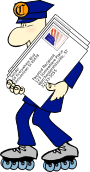 Email Notification Service
Did you know that the library can send you email when something comes in on reserve for you, or when something you have checked out is overdue to come back? All we need is your email address. Stop by the main desk and sign up for our email notification service.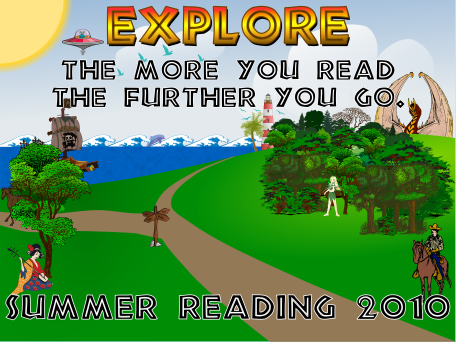 Explore: Summer Reading 2010
Explore: The More You Read, the Further You Go, at Galion Public Library. The summer reading program starts in June. Watch for more details as summer draws nearer.
Closed
The library will be closed for the holiday.
Mon, May 31st,
Mon, Jul 5th,
Mon, Sep 6th,
Thu, Nov 25th,
Fri, Nov 26th,
Fri, Dec 24th,
Sat, Dec 25th,
Sat, Jan 1st,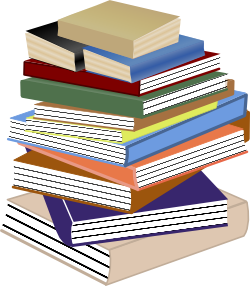 Used Book Sale
The Friends of the Library will be holding their spring Used Book Sale.
Sat, May 29th, 9-Noon
,
Thu, May 27th, 9-8pm
, and
Fri, May 28th, 9-5pm
.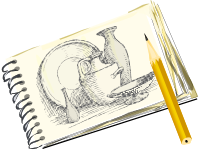 Drawing Course
Join us for this six-week course in drawing. Bring a sketch pad and pencils with you. We'll meet in the Community Room each week (except the week of July 4
th
). Registration is required: sign up at the main desk.
Mon, Jun 7th, 6-7:30pm
Mon, Jun 14th, 6-7:30pm
Mon, Jun 21st, 6-7:30pm
Mon, Jun 28th, 6-7:30pm
Mon, Jul 12th, 6-7:30pm
Mon, Jul 19th, 6-7:30pm
Closing @ 5pm
The library will close early on the evening before the holiday.
Wed, Nov 24th at 5pm,
Fri, Dec 31st at 5pm,